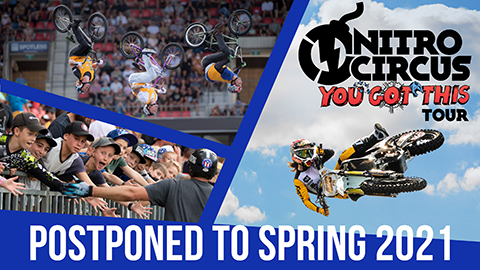 Ticket Rollover/Refund Form
There will be a 30-day window to make refund submission requests ending on September 26th. Due to the demand for the event and limited VIP ticket availability, we highly encourage ticket holders to roll their tickets over to 2021 if they want to guarantee attendance to the event.
2020 Nitro Circus ticket holders can choose from the following options:
Option #1
Your tickets will automatically roll over to 2021. You'll receive two complimentary Lugnuts flex tickets for the 2021 season. These tickets can be used for any Lugnuts game outside of: July 4th, Eat-A-Palooza and the Crosstown Showdown. Vouchers will be mailed to each ticket holder that selects this option.
Option #2
Your tickets will be donated to the Boys & Girls Club of Lansing. The tickets will be distributed on your behalf before the event and will go directly to local youth and the supporters of the club.


Option #3
You can request a full refund on your 2020 ticket purchase by filling out the submission form below. As a reminder, once your tickets have been refunded you will not be guaranteed tickets for the event in 2021. For specific questions, please contact info@lansinglugnuts.com directly.